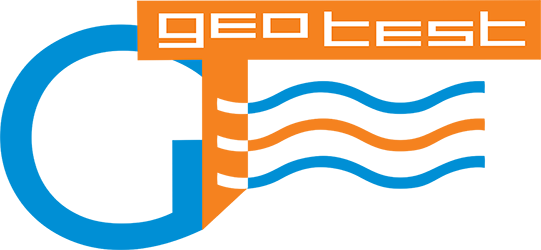 Geomembranes, Geotextile Geolining Solutions
Professional end to end solutions for geosynthetic design, supply, installation, testing, repairs, training and construction quality assurance (CQA) in Australia & worldwide.
Geomembrane Design & Engineering
Geomembrane Supply & Installation
Geosynthetic Construction Quality Assurance (CQA)
Electrical Leak Detection Surveys
Australia's Leading Geosynthetic Liner Contractor
The professional team at Geotest are Adelaide's trusted geosynthetic consultants and contractors.  With over 150 years (accumulative) of hands-on experience in the field, our team offer unrivalled knowledge and expertise in all types of geosynthetic liners.
We pride ourselves on design and innovation and through our Extensive R & D Programme continue to succeed in developing new innovations and technology in all aspects of our business to increase speed & efficiency to save you time and money.
Complete Geosynthetic Solutions
With an integrated business model, Geotest seamlessly delivers expert advice and quality geosynthetic solutions across all applications.  We will provide complete turnkey solutions or can help at any stage of a geo lining project.   As leaders in the industry, our expertise is sought after worldwide and there is no geomembrane problem we can't solve.
Our capabilities cover all categories of geosynthetic liners across many industries:
Mining & industrial processing
Oil, gas & power generation
Landfill & waste management
Agriculture & aquaculture
Custom Geomembrane Solutions
Our extensive research, development and engineering capabilities ensure that you'll get a geomembrane solution that is optimised to suit your unique site conditions.  With comprehensive experience in materials selection, Geotest is uniquely positioned to advise on the best geomembrane formulation to suit your environment to deliver longevity, performance, and integrity.
Quality & Excellence in Geosynthetics
Geotest has built its trusted reputation with an unwavering commitment to quality and technical excellence in all areas of geosynthetics.  We are the only geomembrane installation company in Australia with an in-house design department managed by an experienced professional chartered engineer so you can rely on us to deliver engineered solutions to complex problems.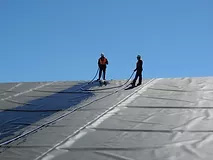 Fast & Responsive Service
No matter whether it's a small landfill project, agricultural reservoir or a one million square metre dam liner, you'll get the same personal service, fast turnaround and attention to detail that Geotest is renowned for.
Trusted By All The Major Players
Geotest works tirelessly to deliver quality, innovation and cost-effective geomembrane solutions across the industries.  Our experience and expertise make us the first-choice provider for many major global corporations along with federal and local governments, private utility providers and local farmers. 
Our client portfolio includes: